OUR LADY OF GRACE PRIMARY SCHOOL
MAY 19th 2017
Bishop Pat Lynch will Bless and formally open the new school
10:00 am Mass in School Hall followed by blessing of school
Congratulations to the staff and pupils of Our Lady of Grace School for achieving ,once again, an OUTSTANDING assessment in their recent Ofsted inspection.
WELL DONE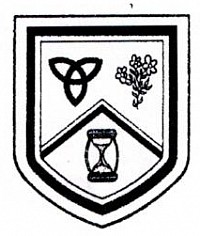 Our Lady of Grace RC Primary School
Hghcombe, Charlton LONDON
Head Teacher: Mr. Sean Small
Telephone: 020 8858 2262
Facsimile: 020 8853 4794
Web: http://www.ourladyofgracecatholicprimaryschool.co.uk
Our Lady of Grace is a small high quality Catholic Primary School.
The School serves the parish of Our Lady of Grace as well as the surrounding parishes of Charlton.
We are very proud that Our Lady of Grace has established a reputation for high standards and high achievement. Our aim is not simply to provide an outstanding academic education, but to develop in our pupils an understanding of, and respect for, spiritual and moral values within a caring Christian community.
Congratulations to the Staff and children of our school. They have done exceedingly well in the Key Stage assessments. In the Royal Borough of Greenwich, at early year stage we are the top school and among the top schools in Key stage 2.Nationally the school is rated among the top 100 Primary schools in the whole of England.


CONGRATULATIONS
Mission Statement
Our Lady of Grace School is a community based on Gospel values and the teachings of the Catholic Church which aims to develop each person spiritually, intellectually, physically, culturally and socially.
We will achieve this by:
– fostering a Christian environment in which Gospel values are paramount and practised within the school and parish community
– developing respect for others through an appreciation of God's presence in every human being
– ensuring that every child benefits from a well-balanced curriculum, delivered with commitment and enthusiasm
– ensuring that a secure, safe and fair environment exists in which children may develop self-esteem and a sense of purpose, in order that their strengths be fully realised
– valuing the partnership which exists between the school and the children's families, appreciating that the sharing of goals contributes greatly to the confidence and wellbeing of the child.
We aim to give every child within our school the opportunity to gain a good educational experience, which reflects Gospel values. We believe that all members of our school community should be equally valued and respected.
We achieve this by:
– celebrating Christ in our lives within all aspects of school and community life
– praying together
– dealing with everyday experiences in such a way which allows us to practice reconciliation and fairness to all within our school community and beyond
– maintaining and developing excellent levels of educational achievement for all our pupils
– developing and valuing all members of staff.