News & Future Events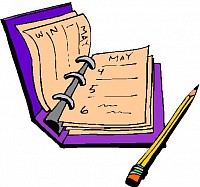 PARISH DIARY 2020
November 5: Churches were closed due to corona virus restrictions.
December 3(Thursday) Church reopens for public mass.
DATES FOR OTHER EVENTS IN THE PARISH
December 5 (Saturday) First Holy Communion Mass at 10.30am 
December 12 (Saturday)  First Holy Communion Mass (second group) !0.30am
 September 11 (Friday) Fr Hyacinth's Birthday

December 17 (Thursday)            Fr Paul's Birthday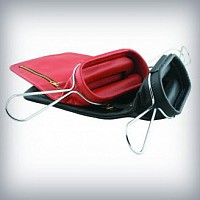 Missio Collection Boxes (The Red Boxes)
We thank all those who are making collections for Missio. The Parish Coordinator for Missio Collection Boxes (The Red Boxes) is:
COSTAS SKITINI. Could all those who are helping to make the collections for Missio; or any body who wish to volunteer to help with the collections get in touch with him for further information. He can be reached on 07803014937 Or email: costas.skitini@gmail.com.
Thanks
~~~~~~~~~~~~~~~~~~~~~~~~~~~~~~~~~~~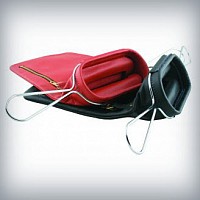 GIFT AID DONORS
The new gift Aid boxes of envelopes are now available at the back of the church. Please take the box with your name on it and use the envelopes for all your weekly church offerings so we can recover the tax you have paid on your offering

As the hymn says: "God lives a cheerful giver"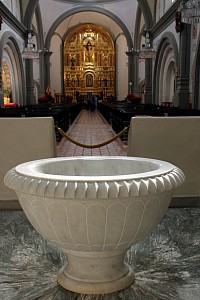 INFANT BAPTISM
Please try to make arrangements at least one month in advance. As far as possible avoid First Saturday and Third Saturday of the Month. Parents shall present the bith certificate of the child to be viewed by the priest.
At least one god-parent should be a practising catholic. Parents and god-parents should attend a pre-Baptism session, arranged with the Parish priest. This usually takes place every first Thursday of the month at 1900 in the parish office, or as arranged with the priest.
DBS CHECK UPDATE IN THE PARISH
The Parish Safeguarding Officer is now contacting all those who work with and/or minister to children and vulnerable adults in the parish to update their DBS checks.
If you are one of these please expect a call from them. If however they have not contacted you do please let me know as soon as you can even if your DBS check is up to date.
~~~~~~~~~~~~~~~~~~~~~~~~~~~~~~~~~~~~~~~~~~
CATECHISTS, READERS &
EXTRAORDINARY MINISTERS OF HOLY COMMUNION

We need Readers and Eucharistic Ministers for the Saturday 5.30 pm Mass. If you can help please contact Fr Josephat at your earliest convenience.
Coordinator of Altar Servers

We need more volunteers who are or can be DBS checked to help out in this respect. If you can help please contact Fr Josephat as soon as you can. Thank you!
Knights of St Columba
When did we see you thirsty? (Matthew 25:31-46)
The Knights of St Columba were formed on the principles of Charity, Unity and Fraternity, with the most important being Charity. This is at the heart of all our actions. The Lord regarded acts of mercy and charity as being most important.
Therefore we invite more Catholic men to become more involved in the Lay Apostolate and Evangelising.
Interested?
Please contact: Knights of St Columba, 75 Hillington Road South, Glasgow G52 2AE
Tel: 0141 883 5700 http://www.ksc.org.uk